San Francisco, CA
There are thousands of things to experience and places to see in San Francisco. You can spend weeks in the city and still would not be able to do it all. Aside from getting a glimpse of the Golden Gate Bridge, the next best thing you can do is to relax and rejuvenate by getting a gay massage from the city's best masseurs!


There are plenty of massages in other Locations as well or perhaps you are just looking for some tips.
History of Gay Massage

Since immemorial, San Francisco's LGBT people have played a crucial role in the city. In fact, San Francisco is home to many gay locals and travelers due to its sexual openness and acceptance.
World War II marked the beginning of San Francisco's gay history. During this time, many dishonorably discharged soldiers, due to homosexual activities, stayed and made the city their home. Most of them relocated to the Eureka Valley.
In the 1950s, a few years after the war ended, the city's police chief made it their goal to crack down on "perverts" and LGBT people. While the government hoped these police efforts would silence the queers, it gave them more fuel to push back and unite. The constant anti-LGBT policies and harassment further invigorated the people to fight.

It was an uphill battle for San Francisco, but their efforts bear fruition. People can now enjoy LGBT establishments and be queer without fear of discrimination and violence, all thanks to the people from the past who fought systemic homophobia.
Best Gay Massage in San Francisco
Bodywork by Tod is a true reflection of the art and passion of healing touch. With over three decades of experience and exposure to gifted teachers around the world, Tod has honed his craft to a fine art. His approach to bodywork is based on the philosophy that the most important person is the one right in front of him at any given moment.
Tod's acute awareness of the present moment is evident in the way he works with his clients. He believes that accessing our greatest wisdom is possible when we are fully present and attuned to the needs of our body and mind. When you choose to work with Tod, you become the most important person in the world to him.
With a deep understanding of the human body, Tod's bodywork technique is designed to relieve stress, reduce pain and promote relaxation. Whether you are looking to relieve muscle tension, release emotional blockages, or simply unwind after a long day, Tod's healing touch can provide the nurturing and support you need.
Areas of Expertise
Thai Massage, Myofascial Release, Deep Tissue, CranioSacral Therapy, Reiki
Exclusive Gay Massage
No
Experience
30+
Rates for 1 Hour
$100
In Call/Out Call
In Call and Out Call
License
(Yes)
Hours
Monday – Thursday: 10:30 AM-3:30 PM
Friday – Sunday: CLOSED
Address
658 Valencia Street
San Francisco, CA, 94110
United States
Contact Tel:
415-637-8708
Website:
bodywork by Tod (todmassage.com)
Ohm Thai Massage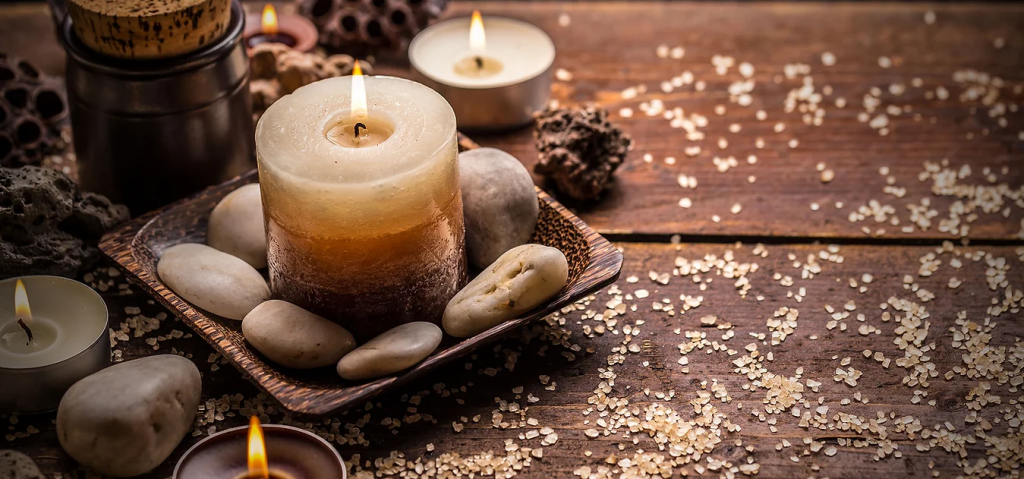 Ohm Thai Massage is a sanctuary for healing and relaxation, where the focus is on personalized care and attention. The team at Ohm Thai Massage believes that each client is unique and requires a tailored treatment protocol that is designed to address their specific needs.
At the core of Ohm Thai Massage's philosophy is a tireless dedication to the art of Thai massage. The team is committed to constant learning, improvement, communication, and attention to ensure that every client receives the highest level of care possible.
With strong hands and a happy heart, the team at Ohm Thai Massage is dedicated to serving the San Francisco community. They take pride in their ability to provide a sanctuary where clients can unwind and rejuvenate their bodies and minds.
Whether you're looking to relieve muscle tension, reduce stress, or simply unwind after a long day, Ohm Thai Massage can help. With their personalized treatment protocols and attention to detail, you can trust that you'll receive the care and attention you deserve.
| | |
| --- | --- |
| Areas of Expertise | Thai Deep Tissue, Foot Reflexology, Swedish Massage, Traditional Thai Massage, Deep Tissue Massage, Ohm Muay Thai Massage, Thai Aromatherapy Massage. |
| Exclusive Gay Massage | No |
| Experience | 8+ |
| Rates for 1 Hour | $110 |
| In Call/Out Call | In Call and Out Call |
| License | (Yes) |
| Hours | Monday – Sunday: 10 am – 9 pm |
| Address | 2275 Market Street, Office C. San Francisco, CA, 94114 |
| Contact Tel: | +1 415 629 6752 |
| Website: | Ohm Thai Massage | San Francisco | ohmthaimassage.com |
M Spa is a premier spa that offers personalized care services exclusively for men. M Spa is dedicated to providing a memorable, pleasant, and results-oriented experience for each and every client.
With a commitment to professional care, the team at M Spa takes pride in offering a range of services that are designed to help men look and feel their best. From relaxing massages and facials to grooming and waxing services, M Spa offers everything men need to feel confident and refreshed.
Areas of Expertise
Swedish, Sports, Deep Tissue, Myofascial Release, Trigger Point, Neuromuscular Therapy, Lymphatic, Stretching, and Mobilization.
Exclusive Gay Massage
No (But Exclusive for Men)
Experience
Many Masseurs (30+ years combined)
Rates for 1 Hour
$135 (50 Mins.)
In Call/Out Call
In Call
License
(Yes)
Hours
Monday: 11 AM – 7:30 PM
Tuesday: CLOSED
Wednesday – Sunday: 11 AM – 7:30 PM
Address
2187 Market St.
San Francisco, CA 94114
Contact Tel:
415-556-9100
Website:
HOME | mspa (mspasf.com)
Types of Gay Massage in San Francisco
Nuru Massage
Nuru Massage is a type of erotic massage that originated in Kawasaki, Japan. The masseur will use their entire body to apply more bodily contact than other types of massage. It involves using Nuru Massage gel, a colorless and odorless gel made from natural Nori Seaweed.

Reiki Massage
Reiki Massage is another famous type of Japanese massage. While Nuru focuses on pleasure, this type of massage emphasizes spiritual healing. While it has the same practical purpose as any other type of massage, it can also free up unbalanced energy flow by applying pressure or light touch over the body.


Swedish Massage
Swedish Massage is a world-famous type of massage found in almost all parts of the world. It focuses on the uppermost layers of the muscles intending to relieve muscle tension. It utilizes long kneading strokes, rhythmic strokes, and movements of the joints to achieve its goal.

Deep Tissue Massage
This type of massage is perfect for people who love pain and pleasure. It is ideal for gay travelers who are tired and weary gay travelers or experiencing chronic pain and bodily discomfort from too much walking and activities. It focuses on re-aligning the deeper layers of connective and muscle tissue by slow strokes and deep finger pressure on tight areas. 

Thai Massage
It is sought-after by many people for its many health benefits. These health benefits include increased range of motion, helping with back pain, reducing the intensity of back pains, lowering tension and stress, and even helping stroke patients. Aside from these benefits, multiple studies show that it improves sleep, betters relaxation, enhances digestion, calms mental state, and increases mindfulness. 


FAQ
How much for a gay massage in San Francisco?
For an hour of gay massage it is sitting around $90-$135 and for half an hour of it, it is sitting around $50-$70.
How old do I have to be to get a gay massage in San Francisco?
Most gay massage parlors in San Francisco only accept clients older than 18, so make sure to call the parlor in advance to inquire about their guidelines.
Do I have to leave my house to get a gay massage?
Gay massages are very accessible and affordable in the city! You can search the world wide web and look for the best masseurs near you.
Should I feel safe getting a gay massage in San Francisco?
Most gay parlors strictly follow COVID-19 protocols to ensure everyone's safety. Some only accept vaccinated guests to ensure everyone's security, so do not forget to bring your proof of vaccination.
What is the easiest way to find a gay massage in San Francisco?
If you are in your favorite gay bar, you can also ask San Francisco residents for their recommendations. However, the easiest way to look for one is to search for one online and search for masseurs or parlors.