Phoenix, AZ

If you are a fan of getting your skin tanned and frolicking around scenic beaches, Arizona is the perfect travel destination for you as its summer seasons last for more than five months! You will never get enough of what the place offers, from desert and rock formations to picturesque beaches.

It also does not run dry of wild and colorful activities. From gay saunas to gay bars, most LGBT scenes and establishments are spread throughout the town, so you would not need to travel that much to experience them.

Is your body tired from wandering around and needing an excellent relaxing massage? We are here to give you a gay traveler's guide to gay massages in Phoenix, Arizona.

There are plenty of massages in other Locations as well or perhaps you are just looking for some tips.
History of Gay Massage
Even before the establishment of the famous Phoenix Pride organization that we love today, the people of Phoenix have been organizing pride-related events for decades before that. It was in 1977 when the first-ever gay pride week was held. The city's LGBT community organized it. In 1981, the first pride parade finally took flight four years later in the city's colorful streets.

While the LGBT history in Phoenix has come a long way, reaching this point of liberation was not, in any way, an easy feat. Even with the celebration of pride week, queer folks from Phoenix still relentlessly suffered from persecution by the police for their sexual orientation.

While the harassment and violence outraged the community, it empowered them to stand stronger together, and the resilience of the LGBT community before giving birth to the vast and colorful LGBT community of present-day Phoenix, Arizona.
Best Gay Massage in Phoenix
I Knead a Massage is owned by Jonathan, a professional licensed massage therapist who has given over 20,000 massages throughout his career. Jonathan is a 2011 honors graduate from The Arizona School of Massage Therapy in Tempe, Arizona. He is a dedicated practitioner of Complimentary, Alternative, and Traditional Chinese Medicine since 2011. Jonathan's goal is to provide exceptional and professional therapies to help aid the body in self-healing.
As a well-renowned Holistic Therapist, Jonathan enjoys bridging the gap between holistic and western medicine while providing a safe and nurturing atmosphere in which to heal. He integrates new treatments and therapies into his practice and believes that continued learning is important for any good Holistic Therapist.
Jonathan's passion for massage therapy comes from empowering patients to understand their bodies and discover the gentle power of the healing arts. His massages are personalized to each individual client's needs and are designed to promote relaxation, improve circulation, relieve stress, and help the body in its natural healing process.
Areas of Expertise
Hawaiian Lomi Lomi, Deep Tissue, Swedish, Lymphatic Massage, Reflexology, Structural & Movement, Shiatsu, Cranial Sacral Therapy, Sports Massage
Exclusive Gay Massage
No
Experience
12
Rates for 1 Hour
$130 (In Call)
$170 (Out Call)
In Call/Out Call
In Call/Out Call
License
(Yes)
Hours
Monday to Saturday: 8 am-8 pm
Address
13610 N Scottsdale Rd 15 Suite 110 Scottsdale, AZ, USA
Contact Tel:
480 630-6890
Website:
Deep Tissue Massage | I Knead A Massage | Scottsdale
If you want guaranteed massage satisfaction, do not hesitate to contact Jack Dixon if you want guaranteed massage satisfaction. With his endowment and skills on the table, he brings an unforgettable and out-of-this-world massage experience to all his clients. His warm and clean massage studio is located in North Central Phoenix.
Once you meet him, you will instantly feel comfortable and at ease with his professional and welcoming demeanor. He specializes in giving therapeutic, deep-tissue, and Swedish massage with a lot of stretching to provide pressure and pleasure to the body. All tension in your body will be drained under these experienced and soft hands.

| | |
| --- | --- |
| Areas of Expertise | Deep Tissue Massage, Therapeutic, Swedish Massage |
| Exclusive Gay Massage | Yes |
| Experience | Not Indicated |
| Rates for 1 Hour | Not Indicated |
| In Call/Out Call | In Call |
| License | (Yes) |
| Hours | Daily, 12 pm-10 pm |
| Address | N Central Phoenix. 7th St N of Dunlap |
| Contact Tel: | (602) 481-9009 |
| Website: | https://jackdixon-bodyworks.com/ |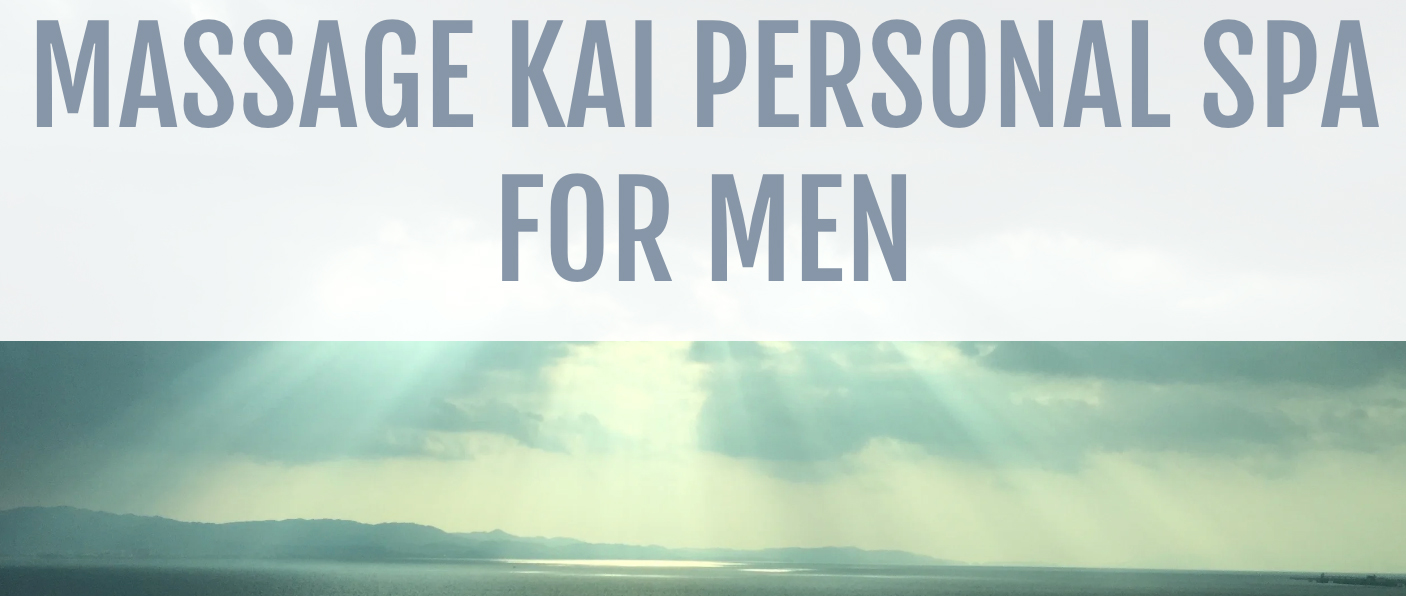 The masseur behind this parlor is Kai Nakazawa, a licensed massage therapist in the state with over 20 years of experience. He employs a mix of relaxation and therapy in all his sessions, which is kick-started with a consultation. His mission is to heal the bodily woes of his clients so they can leave feeling better with improved overall health.
He is knowledgeable about multiple massage techniques, such as the classic Deep Tissue Massage, Shiatsu Massage, Swedish Massage, Chinese Cupping, Thai Reflexology, Trigger Point, Japanese Face Massage, Reiki, and Sports Massage.


Not only does he emphasize every touch, but he touches the senses of smell with energizing aroma therapy, taste with Japanese tea and fruit, hearing with healing and enchanting music, and sight with authentic Japanese interiors and fresh plants.
If you avail of his full body massage, you will also receive Foot Bath, Aroma Therapy, Essential Oil Therapy, Hot Towel Therapy, and Ozone Steam Therapy. You can also avail of other services. You can choose from his Massage Kai Signature Special Treatment, Rain Drop Therapy, and Japanese Face Massage.
| | |
| --- | --- |
| Areas of Expertise | Therapeutic Deep Tissue, Shiatsu, Swedish, Chinese Cupping, Thai Reflexology, Trigger Point, Japanese Face Massage, Reiki, Sports Massage |
| Exclusive Gay Massage | No |
| Experience | 20+ |
| Rates for 1 Hour | $95 |
| In Call/Out Call | In Call |
| License | (Yes) |
| Hours | Mon-Sun: 9 AM-7 PM *By Appointment Only |
| Address | 1747 East Northern Avenue, Phoenix, Arizona 85020, United States |
| Contact Tel: | (602) 300-3071 |
| Website: | https://massagekai.com/ |
Space Massage Studio
The Space Massage Studio is a place that has been providing clients with a relaxing and comfortable environment since 2009. The team of experienced massage therapists at Space takes the time to connect with each client and ensure that their specific needs are addressed during their session.
The Space Massage Studio believes that each body is unique and requires personalized attention and care. The studio offers customized massages that are tailored to fit the specific needs and goals of each client. Whether a client is seeking pain relief, relaxation, or simply some time to unwind, the skilled therapists at Space are there to help them achieve their desired outcome.
Areas of Expertise
Aromatherapy, Swedish, Deep Tissue, Sports Massage, Couples Massage, Table Thai
Exclusive Gay Massage
No
Experience
Many Massage Therapists (Combined 40+ years)
Rates for 1 Hour
$90
In Call/Out Call
In Call
License
(Yes)
Hours
Mon – Friday: 9 am – 8 pm
Sat: 9 am – 7 pm
Sun: CLOSED
*By Appointment Only
Address
4202 N 32nd St, Suite K
Phoenix, AZ 85018
Contact Tel:
602-228-3559
Website:
Space Massage Studio – The Best Massage in Phoenix (spacephx.com)
Types of Gay Massage in Phoenix

Sensual Massage
If you want to learn or hone your ability to give and receive pleasure, try out Phoenix's sensual massage services to enhance your communication skills and senses. In this type of massage, the masseur will simultaneously use his hands to relax and excite the client.



Intuitive Massage
Everyone needs a spiritual and holistic awakening and rejuvenation at some point in life. If you are the type of gay traveler who is looking for mind and body balance, then you should check out the city's intuitive massage. When getting an intuitive massage, you will be asked to remove your underwear, wear a scented cloth covering your eyes, and be draped with a heavy sheet all over the body.

It is inspired by Native American spirituality and Peruvian Shamanic studies where the masseur intuitively pinpoints and massages the physical source of pain and discomfort.

Shiatsu Massage
The fame of Shiatsu massage has traveled from Japan to all parts of the world, especially Phoenix! It improves a person's holistic health by working and influencing the internal energy system. It is often requested by people who have trouble with motion and coordination.


Reiki Massage
Reiki Massage is another Japanese massage that emphasizes spiritual healing. While it has the same practical purpose as any other type of massage, it can also free up unbalanced energy flow by applying pressure or light touch over the body.


Sports Massage
Sports Massage is for people who need freedom from bodily pain and discomfort. Its goal is to release and reduce muscle tension, improve blood circulation and remove waste products (i.e., lactic acid) during high-intensity activities. It does not only help in the healing process but can also reduce the chances of muscle injury.

FAQ
How much for a gay massage in Phoenix?
A male-to-male massage rate in Phoenix is ranging from $90-$130 while if you're looking for just half an hour of massage, it is ranging from $50-$60
How old do I have to be to get a gay massage in Phoenix?
Most masseurs and massage parlors in Phoenix only accept clients over 18. If you look younger than that, then make sure to bring your ID for them to take your booking.
Do I have to leave my house to get a gay massage?
Since the pandemics start, most of the masseurs from Phoenix have also transitioned to offering massages in the comfort of your home. You can just look online for their contact details, call them, and wait for them to arrive at your home. 
Are there a lot of options for gay massage in Phoenix?
Yes! Phoenix is filled to the brim with massage parlors. As mentioned in this article, man-to-man gay parlors in the city offer different types of massage therapies, so you will find one that perfectly first your preference.
Should I feel safe getting a gay massage in Phoenix?
Since its legal in the city, it also means that the government regulates the industry more. This means that there are more rules and guidelines for what masseurs can and cannot do. 
What is the easiest way to find a gay massage in Phoenix?
You can quickly go to your web browser and type "gay massage in Phoenix," and you will find a plethora of options. You can find their contact details on the internet for you to call or simply send a message to them to book your massage