Montpellier, FRAN
Montpellier, located in the south of France, is a thriving city that is renowned for its extensive history, Mediterranean allure, and strong LGBTQ+ culture.
Embrace the one-of-a-kind experience that is a homosexual massage in Montpellier, which is the ideal compliment to the vivacious yet laid-back character of the city.
The city of Montpellier, which is located in the center of France's Mediterranean coast, provides a haven with its homosexual massage services.

Choose from a variety of in-call and out-call alternatives, which provide the ability to experience therapeutic sessions either in the comfort of your own home or in professional studios located in other locations.

Find experienced gay masseurs who are committed to your relaxation and well-being and look forward to working with you. Indulge in the pampering of a gay massage before venturing out to discover the historical sites and beautiful beaches that Montpellier has to offer.

Discover stillness and rejuvenation in the middle of the pulsating energy of the city with the help of skilled masseurs.
Best Gay Massage in Montpellier
Massage yin yang
At the heart of Montpellier's city center lies Massage YinYang, a serene haven where our professional team warmly welcomes you.

In our salon, we specialize in offering personalized massages that draw inspiration from traditional techniques worldwide. Each massage is crafted as part of a holistic approach, honoring the connection between body and mind.


Area of Expertise:
Tuina massage, Lomi-Lomi massage, Californian Massage, Shiatsu, Chei Nei Tang Massage, Foot reflexology massage,
Exclusive Gay Massage:
No
Experience:
10+
Rates for 1 Hour:
€120
In Call/Out Call:
In Call
License:
(Yes)
Hours:
Not Indicated
Address:
1 rue Duval Jouve 34000 Montpellier
Contact Tel:
+33 630094095
0499668893
Website:
https://www.massageyinyang.net/
Holisme Massage
Area of Expertise:
Relaxing Massage, Energizing Massage, Holistic Massage and Leg Massage
Exclusive Gay Massage:
No
Experience:
5+
Rates for 1 Hour:
€60
In Call/Out Call:
In Call
License:
(Yes)
Hours:
Monday – Tuesday – Thursday – Friday: 9:30 a.m. – 8 p.m.
Wednesday: 5:30 p.m. – 8 p.m.
Saturday: 10 a.m. – 8:30 p.m.
Address:
27 Boulevard Des Arceaux 34000 Montpellier
Contact Tel:
06 28 54 12 15
Website:
https://holisme-massage.fr/
Massage Lise
This calming environment is focused on one's overall health and relaxation, with a particular emphasis on Traditional Chinese Medicine.

My practice in Chinese medicine was established in 2016, but I have more than a decade of experience in the field, so I bring a wealth of information and a lot of enthusiasm with me.

My travels began in China, and it was there that I first became deeply interested in alternative healing methods and energy practices.

Because of this love, I decided to work in this industry with the objective of improving the health and happiness of my clients in a more natural way.

My clinic makes use of a variety of approaches, such as acupuncture, tuina massage, and the Chinese pharmacopoeia; these are all administered with the same level of commitment and enthusiasm.
Area of Expertise:
Tuina Massage, Shiatsu massage, Californian Massage, Ayurvedic massage
and Chi Nei Tsang
Exclusive Gay Massage:
No
Experience:
15+
Rates for 1 Hour:
€70
In Call/Out Call:
In Call/Out Call
License:
(Yes)
Hours:
By appointment only
Address:
Le Beaulieu, 38 Bis Rue du Faubourg Saint-Jaumes 34000 Montpellier
Contact Tel:
07 83 82 33 38
Website:
https://www.lisemassagemontpellier.com/
O'Walker Institute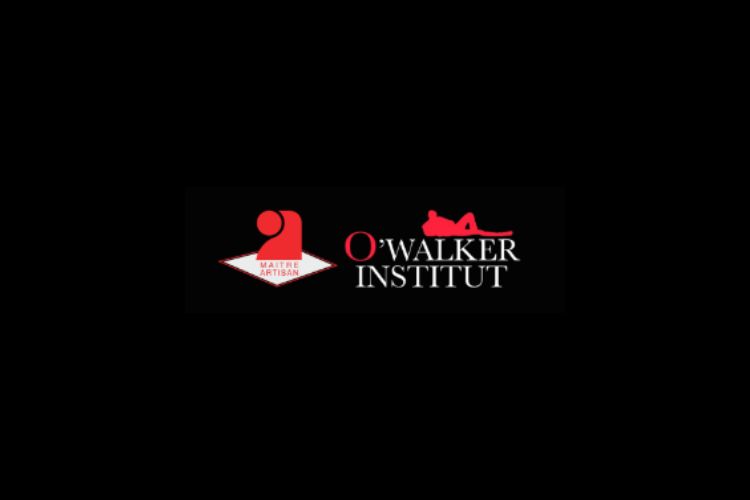 At the heart of Montpellier, Olivier invites you, gentlemen, to our beauty salon, a place dedicated to male well-being. Here, self-care is not just for women; everyone deserves to look and feel their best.

Achieving harmony between mind and body boosts confidence and the impression you make on others.

The O'Walker institute specializes in male skin, offering treatments with specially formulated products to meet your unique needs.
Area of Expertise:
Californian massage, Swedish massage, Deep tissue massage, African massage, Lomi-lomi massage, Bamboo massage, Hot stone massage and Andalusian massage
Exclusive Gay Massage:
Yes
Experience:
Not Indicated
Rates for 1 Hour:
€70.00
In Call/Out Call:
In Call
License:
(Yes)
Hours:
Monday 10:00 a.m.-7:30 p.m.
Tuesday 9:30 a.m.-7:00 p.m.
Wednesday Closed
Thursday 10:00 a.m.-10:00 p.m.
Friday 10:00 a.m.-10:00 p.m.
Saturday 10:00 a.m.-6:00 p.m.
Sunday Closed
Address:
40 Rue de la Méditerranée – 34000 Montpellier, Occitanie
Contact Tel:
06 59 33 29 54
Website:
https://www.owalkerinstitut.fr/
Massage gay Montpellier
Connoisseurs and lovers of naturist and conventional sessions can have true hot oil massages by a professional and qualified masseur with over 15 years of experience in Lyon, now in Montpellier.

Californian massage, Thai Plantar Reflexology, Sportsmanship (Swedish), Aromatherapy, and sitting Amma with acupressure were my certifications from Azenday school.

Thus, using these techniques and depending on your physical state, I will use intuitive motions to relax you completely.

Ask for a classic massage since the fees are the same.
| | |
| --- | --- |
| Area of Expertise: | California and Tantric massage |
| Exclusive Gay Massage: | Yes |
| Experience: | 15+ |
| Rates for 1 Hour: |  €70 |
| In Call/Out Call: | In Call/Out Call |
| License: | Yes |
| Hours: | Monday to Friday from 10 a.m. to 7 p.m. and Saturday from 10 a.m. to 3 p.m. |
| Address: | Montpellier, Hérault, France |
| Contact Tel: | 06 09 84 41 48 |
| Website: | Massage gay Montpellier |
Types of Gay Massage in Montpellier
Tuina Massage
This massage is a staple in Traditional Chinese Medicine. It combines various hand techniques and manipulation, including brushing, kneading, rolling, pressing, and rubbing. These actions target the body's meridian system to promote the flow of Qi (energy) and facilitate healing. It's particularly effective for musculoskeletal conditions and chronic pain.
Lomi-Lomi Massage
Also known as 'Hawaiian massage', Lomi-Lomi is more than just a physical experience; it's a form of healing that touches the heart, mind, body, and soul. It incorporates dance-like movements and varies in intensity and rhythm. The massage is deeply relaxing, aiding in the release of energy blockages and providing muscle relief.
Californian Massage
Known for its stress-relieving properties, this massage uses slow, gentle strokes and light pressure. The focus is on enhancing relaxation and emotional well-being, making it an ideal choice for those new to massage or seeking to unwind and de-stress.
Shiatsu
This Japanese therapy combines stretching, joint rotation, and pressure applied to acupuncture points. Shiatsu is known for balancing energy flow, relieving stress, boosting circulation, and strengthening the body's natural ability to heal itself.
Chei Nei Tsang Massage
Focusing on the abdominal area, this massage aims to release unresolved emotional issues and internal blockages. It's believed to improve digestive health, detoxify the body, and promote emotional and physical healing.
Foot Reflexology Massage
Reflexology involves applying pressure to specific points on the feet, each correlating to different body organs and systems. It's believed to help correct imbalances within the body, relieve stress, and support overall health.
Ayurvedic Massage
Utilizing warm herbal oils selected according to one's dosha (Ayurvedic body type), this massage nurtures the body, enhances lymphatic drainage, stimulates blood circulation, and promotes detoxification and relaxation.
Chi Nei Tsang
A Taoist discovery that integrates physical, mental, and spiritual aspects in healing. This abdominal massage works on internal organs to release tension, combat illnesses, and improve vitality.
Swedish Massage
It's a therapy designed to relax the entire body. This is achieved by rubbing the muscles with long gliding strokes in the direction of blood returning to the heart. It's exceptionally beneficial for increasing oxygen levels in the blood and improving circulation and flexibility.
African Massage
Encompasses a variety of techniques influenced by African healing traditions. It often includes rhythmic tapping and drumming motions, aiming to rejuvenate the body and uplift the spirit.
Lomi-Lomi Massage
A nurturing and healing massage that combines intuition and technique. It involves rhythmic movements and the use of forearms and elbows for deep pressure, encouraging the flow of energy and emotional release.
Bamboo Massage
This innovative massage uses heated bamboo canes to roll and knead the tissue, creating an extreme sensation of relaxation and well-being. It is used as a powerful preventive therapy against modern-day stress and to aid relief from many physical and emotional problems.
Hot Stone Massage
Ideal for deep relaxation, this therapy uses smooth, heated basalt stones. The warmth of the stones penetrates deep into the muscles, enhancing blood flow, soothing nerves, and relieving tension.
Andalusian Massage
A unique blend of Mediterranean and Eastern techniques, this massage often incorporates gentle strokes, kneading, and the use of aromatic oils to relax the mind and body, offering a Mediterranean escape.
Tantric Massage
More than a massage, it's a spiritual experience, blending meditative breathing, gentle touch, and energy work. It's aimed at awakening and channeling sexual energy, promoting a higher state of consciousness.
FAQ
What specialized massage services are offered in Montpellier?
In Montpellier, specialized massage services include sports massages for athletes or those with active lifestyles, prenatal massages designed for expectant mothers, and other specialized therapies, all provided by trained professionals.
How much does a typical gay massage cost in Montpellier?
The cost of gay massages in Montpellier typically ranges from €60 to €150 per hour, varying based on the type of massage, the therapist's expertise, and the duration of the session, offering options for various budgets.
Is tipping expected for massage services in Montpellier?
While tipping is not obligatory, it is appreciated as a gesture of satisfaction and acknowledgment of the therapist's service, with clients often tipping based on the quality of the massage and their personal discretion.
Can I request specific techniques or oils during my massage session?
Clients are encouraged to communicate their preferences for specific massage techniques or oils, as most therapists are willing to customize the session to align with the client's individual needs and comfort level.
Can I book a massage to be done at my residence in Montpellier?
Out-call massage services are quite popular in Montpellier, allowing clients the luxury and convenience of receiving professional massage therapies in the privacy and comfort of their own homes.