Minsk, BYS
Discover a unique man-to-man massage experience in the culturally rich city of Minsk, Belarus. Whether you're a local or just visiting, this city offers a variety of gay massage options to suit your needs.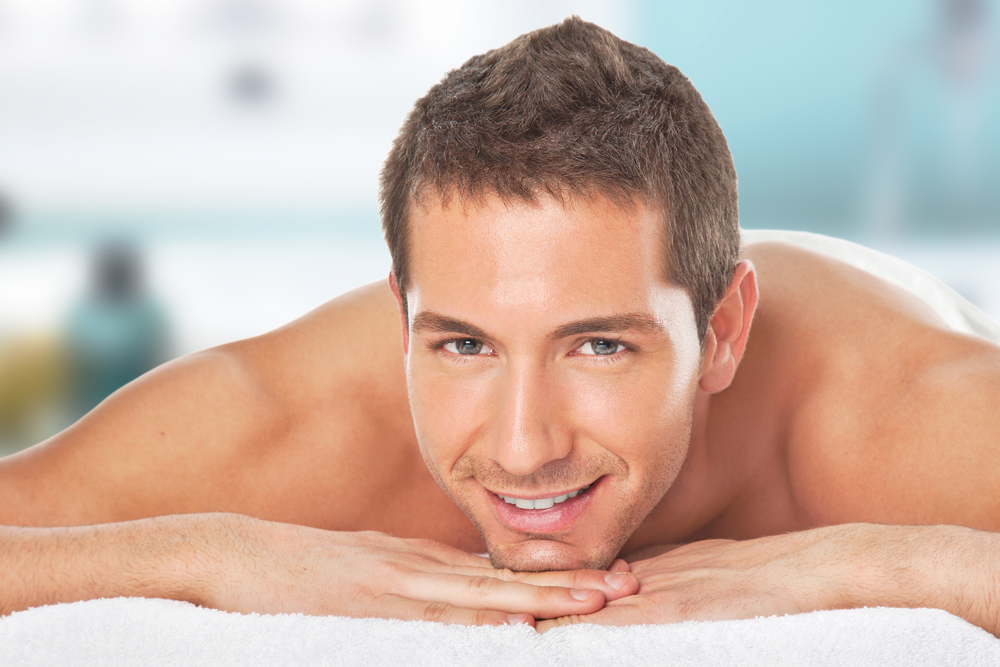 In Minsk, amidst its historic charm and modern vibe, you'll find a selection of gay massage therapists and parlors, each with their own specialties and approaches.

Choose from both in-call and out-call services as you navigate through our listings, ensuring you find the perfect match for your relaxation or therapeutic needs.

The city of Minsk presents a blend of licensed and freelance gay masseurs, each offering unique techniques and experiences. It's important to familiarize yourself with different massage styles and what they entail to make an informed decision.
Best Gay Massage in Minsk
Allora Massage Studio
The therapists in our studio are highly trained, with intelligent and powerful hands, a steadfast dedication to excellence, and the highest level of professionalism.

We cater to a wide range of customers, including our valued Belarusian clients and foreign visitors from Poland, Lithuania, Russia, Germany, the United States, and Italy. At Allora, we provide more than simply massages; we give an experience that aligns with international benchmarks of exceptional quality.
| | |
| --- | --- |
| Areas of Expertise: | Spanish massage (Chiromassage), Anticellulite massage, Traditional Thai massage, 4 hands massage, Indian massage, reflexology and more |
| Exclusive Gay Massage: | No |
| Experience: | 10+ |
| Rates for 1 Hour: | 55 rub. |
| In Call/Out Call: | In Call/Out Call |
| License: | (Yes) |
| Hours: | Every day from 10.00 to 22.00. (by appointment) |
| Address: | Minsk, st. Saperov, 5, room. 214. Near the shopping center "Crown Castle" |
| Contact Tel: | (029) 303–18–09 / (029) 772–27–12 |
| Website: | Allora Massage Studio |
Massage in Minsk
Having extensive experience in both medical and sporting fields, I possess a substantial amount of knowledge and skill that I apply to every massage session. I possess state-recognized credentials that validate my qualifications, guaranteeing a high level of professionalism and dependability in my work.

Recognizing the significance of your comfort and convenience, I provide a mobile massage service. I will arrive at your designated place with a top-notch massage table and all essential materials.

This service is specifically intended to provide the advantages of therapeutic massage straight to your preferred location, be it your home, business, or any other setting of your choosing.
Areas of Expertise:
Lymphatic drainage, Spanish (chiro massage), Stone massage and more
Exclusive Gay Massage:
No
Experience:
10+
Rates for 1 Hour:
60 rubles
In Call/Out Call:
In Call
License:
(Yes)
Hours:
Everyday
07:00–23:30
Address:
Pobediteley Avenue 115 Minsk 220020 Belarus
Contact Tel:
8(029) 833-44-09 (Viber) 8(029) 388-20-68
Website:
Massage in Minsk
Tamarind Thai Spa Minsk
Our spa is known for its wide range of health experiences, including 12 distinct rituals and 9 different spa programs. In addition, we offer 8 specifically tailored spa programs for couples, providing an ideal chance for mutual relaxation.

Individuals in search of a considerate and extravagant present can get gift cards that can be utilized for any of our spa rituals or programs.

These certificates, with a duration of 8 months, provide a flexible and luxurious option for a particular individual, guaranteeing their ability to savor our spa services at their convenience.
Areas of Expertise:
Thai traditional Massage, Thai aroma ritual with hot oil and Deep Tissue Massage
Exclusive Gay Massage:
No
Experience:
10+
Rates for 1 Hour:
185
In Call/Out Call:
In Call
License:
(Yes)
Hours:
Everyday
8 AM until Midnight
Address:
Minsk, st. Storozhovskaya, 6
Contact Tel:
+375 29 667 22 44
+375 29 736 22 44
+375 17 244 44 22
Website:
Tamarind Thai Spa Minsk
Kinezio Fit
Uncover the route to optimal health and tranquility. Become part of our community of more than 7,250 contented customers who have enjoyed the profound advantages of our massage services.

Our crew is committed to assisting you in choosing the optimal massage from our wide selection, starting at a just 25 BYN. Try our anti-cellulite massage, specifically intended to shape your desired physique, or treat yourself to a facial massage that will enhance your facial features and provide luxurious care for fragile skin.

Our proficient therapists guarantee a treatment that is free from bruises and discomfort, with a focus on emphasizing your comfort and relaxation.

Areas of Expertise:
Sports massage, Deep tissue massage, Guasha massage, Swedish massage, California massage, Balinese massage and Indian massage
Exclusive Gay Massage:
No
Experience:
Not Indicated
Rates for 1 Hour:
60 BYN
In Call/Out Call:
In Call
License:
(Yes)
Hours:
Monday – Friday: 07:00 – 23:00
Saturday – Sunday: 08:00 – 22:00
Address:
220004, Minsk, Prospect Pobediteley 4-32 220084, Minsk Ulitsa A. Kuprevicha
Contact Tel:
+ 375 44 781 88 88
Website:
Kinezio Fit
Types of Gay Massage in Minsk
Spanish Massage (Chiromassage)

This therapy combines the essence of traditional Spanish healing arts with a modern understanding of musculoskeletal function. It's particularly effective for those seeking both relaxation and therapeutic muscle relief. The massage targets various muscle groups, using a combination of kneading, rolling, and rhythmic strokes to alleviate tension and promote circulation.
Anticellulite Massage

Specifically designed to tackle stubborn cellulite, this massage uses deep, vigorous techniques to stimulate circulation and lymphatic drainage. The aim is to break down fatty deposits, enhance skin elasticity, and smooth out the skin's surface, offering both cosmetic and therapeutic benefits.
Traditional Thai Massage

Rooted in ancient healing practices, this holistic massage incorporates yoga-like stretches, joint mobilization, and acupressure. It's performed on a floor mat, allowing the therapist to use their body weight to facilitate deep muscle release and flexibility improvement. This massage is as much about energy balance as it is physical wellness.
4 Hands Massage

An extraordinary and luxurious massage experience where two therapists work in perfect harmony. The four-hand technique doubles the relaxation and therapeutic effects, providing a unique sensory experience as the synchronized movements help to deeply relax and soothe the body and mind.
Indian Massage
Enhanced Description: This massage integrates traditional Indian healing principles, focusing on both physical and energetic balance. Techniques include rhythmic strokes, kneading, and the use of pressure points to stimulate energy flow, reduce stress, and promote natural healing.
Reflexology

A specialized foot massage based on the principle that specific areas of the feet correspond to different organs and systems. Applying pressure to these points can have therapeutic effects throughout the body, including stress relief, improved circulation, and detoxification.
Lymphatic Drainage

This gentle massage is designed to promote the natural drainage of the lymph. It helps in detoxifying the body, reducing swelling and water retention, and boosting the immune system. The light, rhythmic strokes stimulate the lymphatic system, facilitating the removal of bodily toxins.
Stone Massage

Combines the therapeutic benefits of massage with the heat retaining properties of stones. Heated stones are strategically placed on the body, their warmth deeply penetrating the muscles, enhancing relaxation, and easing tension.
Thai Traditional Massage

Enhanced Description: A dynamic and invigorating massage that blends stretching, movement, and pressure to restore energy flow and balance within the body. This massage is excellent for improving flexibility, reducing muscle soreness, and fostering a sense of physical and mental well-being.
Thai Aroma Ritual

Enhanced Description: This massage incorporates the therapeutic properties of essential oils with the traditional Thai massage techniques. The hot oil helps in deeply relaxing the muscles while the aroma adds a layer of sensory stimulation, resulting in a deeply soothing and rejuvenating experience.
Deep Tissue Massage

Focused on releasing chronic muscle tension, this massage targets the deepest layers of muscle tissue, tendons, and fascia. It's ideal for those who suffer from persistently tight or painful muscles, repetitive strain, or those recovering from injuries.
Sports Massage

A massage that focuses on areas of the body that are overused and stressed from repetitive movements. It is ideal for athletes looking to prevent injuries, enhance performance, and facilitate quicker recovery. The techniques used are specific to the sport and the athlete's needs.
Guasha Massage

Enhanced Description: This traditional East Asian practice involves scraping the skin with a special tool to improve circulation. It's believed to help with chronic pain conditions and to promote healing and energy flow in the body.
Swedish Massage

A classic massage therapy that involves long, flowing strokes, kneading, and tapping techniques on the outer layers of muscles. It's perfect for full-body relaxation and can help improve blood flow, decrease muscle.
FAQ
Is privacy assured in gay massage services in Minsk?
Discretion and privacy are typically high priorities for gay massage services in Minsk, ensuring a comfortable and confidential experience for clients.
Do gay massage therapists in Minsk offer personalized treatments?
Personalized treatments are common, with therapists often tailoring their techniques to address specific client needs and preferences.
Do gay masseurs in Minsk offer services for couples?
Some therapists and spas in Minsk specialize in couple's massages, providing a shared and intimate experience for partners.
Are there gay massage services near major tourist areas in Minsk?
Yes, several gay massage options are conveniently located near popular tourist spots, making them easily accessible for visitors.
Can I find different types of gay massages in Minsk?
Absolutely, Minsk offers an extensive range of massage types, including Swedish, deep tissue, Thai, and more, each providing unique benefits and experiences.