Liverpool UK
There are dozens of attractions to pick from when visiting Liverpool, UK. You can see many establishments and places in just a single day, from museums to art galleries!

Tourist attractions are scattered throughout the city, and it has more museums and art galleries than any other UK town outside of the capital.
One of the biggest hits in terms of tourism is the city's gay scene. Liverpool was voted number 51 most LGBT-friendly city globally in 2017. Not only does its gay culture thrive, but it is also close to other gay-friendly cities, so it is a prime location to visit.
One of the best things to do in Liverpool after a tiring day is to try out its many gay massage parlours! From ordinary Deep Tissue Massage to Erotic Massage, you will find the best type of massage therapy for you!


There are plenty of massages in other Locations as well or perhaps you are just looking for some tips.
History of Gay Massage
Liverpool's LGBT culture and history can be traced back to the Georgian era when the city was still at full tilt in population and height.

For over 50 years, scouse queers have been steadfast in championing equal rights for the community, with multiple significant turning points in the country and the world.
The city's gay history is also fundamentally embedded in their culture. In 1994, the first lesbian kiss was broadcasted on television through the Liverpool soap opera Brookside.

While in 2005, the Liverpool Register Office became the United Kingdom's first office to include a gay couple on the front cover of an official civil ceremony promotional material.


Just in 2018, the Gay Times held its annual award ceremony at the Walker Art Gallery; this is the first time in history that it has been held outside London.
These are only a few pivotal moments in the city's gay culture and history. Fast forward five decades, the city has bloomed into the colourful, welcoming, and burgeoning gay community we see now.
It has given birth to gay establishments, including gay massage parlours, that have provided a safe place for millions of gay men worldwide.
Best Gay Massage in Liverpool
Absolute Wax is very accessible for travellers all around the city. It is conveniently located close to the Hamilton Square train stations and only a few minutes from the city's centre.

You can go here by car or train, and their facility offers free parking for all customers.
Aside from waxing, Absolute Wax also offers one of the best sports massage therapies in the city.

Their sports massage promises to speed up workout recovery, optimise muscle function, improve mental focus, reduce the risk of injury, increase flexibility, reduce stress, and increase energy levels.
You do not need to be an athlete to avail of this therapy. Everyone can get all of these benefits by treating themselves to a massage day in the beautiful facility of Absolute Wax.
Contact: 07940488526
Website: http://absolutewax.com/
Male to Male Massage is located in Central Rodney Street. They offer a warm and relaxing full-body Swedish massage for only £40 an hour and £55 for 90 minutes!

If you are looking for a steal, this is it. If you want a more discrete and safer massage experience, they also offer mobile service depending on your area, with only a £5 additional charge.
The masseur is professional, clean, hospitable, and easy to talk to.
Contact: 07306336986
Website: http://menmassage.co.uk/?utm_source=gmb&utm_medium=referral
Adam & Eve Turkish Bath is based in Wavertree, Liverpool. Not only will you be stunned by their beautiful and relaxing interiors, but you will also be well taken care of by their fully qualified massage therapists.

The latter promise to provide professional services professionally.
Turkish bath treatment service will help reduce muscle and back pain, release muscle toxins, and improve circulation and digestion.

Their packages range from £48 to £63, so you can always find one that best fits your budget.


The basic package includes sauna use, body scrub, foam wash, and a full body massage. If you have extra time and money, you can upgrade your package to get other services, such as mini facial and head massage.
Check out their website to see what other services they offer.
Contact: 01517331360
Website: https://turkishbathliverpool.co.uk/
If you are a fan of gay saunas, then write down Dolphin Sauna to your long list of saunas to visit. It is a clean and lovely place with all the facilities one needs to enjoy and relax fully.


Aside from the massage services done by professional masseurs, you can also enjoy yourself in their steam room, shower room, jacuzzi, private quarters, and BDSM rooms.
Their facilities are recently renovated so you can be assured that the place is in its best condition.
Contact: 01516301516
Website: https://www.dolphinsauna.co.uk/#page-top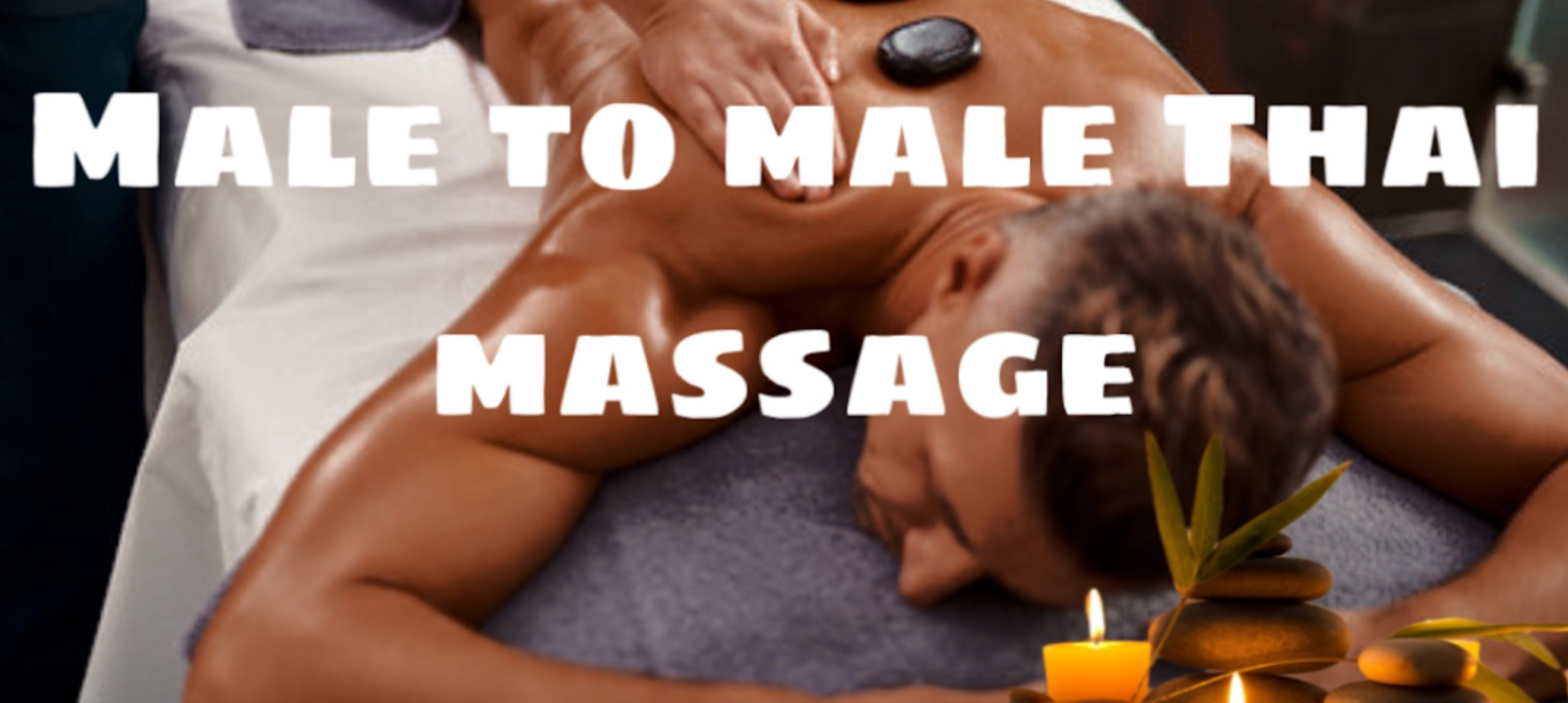 Male to Male Thai Massage delivers quality massage in a private, discreet, and safe environment where all customers are treated in the best and most professional way.

Repeating customers and multiple reviews online are testaments to the masseur's quality of work.
For every customer's peak enjoyment, the masseur uses his entire body in the session to make one feel comfortable and relaxed throughout.

One of the most notable reviews about the place is the masseur's open-mindedness and friendliness to all customers, so you will never feel like a stranger even if you are a tourist to Liverpool!
Website: https://male-massage-thai-massage.business.site/?m=true
Types of Gay Massage in Liverpool


Turkish Massage – Turkish Massage should be part of your bucket list when visiting Liverpool! It is popularly known as Hammam, an ancient Turkish traditional method that includes bathing and using special techniques within the confines of a warm Hammam Room.


The end goal of this type of massage is to cleanse and exfoliate any impurities from the body. When getting a Turkish Massage, you will first be exposed to warm air, steamed or immersed in hot air, massaged, and then bathed or showered in cold water.


Hot stone massage – Hot stone massage is perfect for any traveler who needs to ease tense muscles and damaged soft tissues throughout the body. It involves using hot, smooth, and flat stones, which will be placed on particular areas of your body.


Do not worry; these would not hurt! Your body is safe in the hands of registered massage therapists trained to guarantee your safety and relaxation.


Erotic massage – This is also known as erotic sensual, where a masseur uses different techniques to achieve or enhance sexual arousal. While erotic and tantric massages aim at relaxing the muscles and breaking cultural sex blocks, what sets the latter apart is that its goal extends to ejaculation.


This is why, aside from sensual massage, it is also well-known as the type of massage with a "happy ending," as it refers to the manual stimulation to reach the climax. And in a society where sexual repression is rampant, especially in conservative places, erotic massages are essential to educating people regarding sex.


Nuru Massage – While tantric massage is primarily a western practice from Hindu beliefs, Nuru massage, on the other hand, originated from Japanese culture. When getting a Nuru massage, the masseur will use his entire body to massage the client to provide more bodily contact than other traditional massages.


The term "Nuru" came from a Japanese word that means "slippery." The masseur also uses Nuru massage gel– a colourless and odourless gel made from natural Nori seaweed- to make the therapy more slippery.


Indian Head Massage – While this may be a particular type of massage, do not ignore it just yet. Indian massage or 'Champissage' is a therapy that focuses on massaging acupressure points along with one's head, neck, and shoulders.


Not only does it improve blood circulation and muscle tensions, but it also uses circular strokes that enhances hair and scalp condition. This is ideal for every traveler, especially backpackers wired from carrying heavy bags when walking around the city.


FAQ
How old do I have to be to get a gay massage in Liverpool?
Most masseurs and massage parlours in Liverpool only accept clients over 18 years of age. If you look younger than 21, then bring your ID for them to take your booking.
Do I have to leave my house to get a gay massage?
There are a lot of in-home masseurs in Liverpool that you can find on the internet. Make sure that both of you follow health guidelines and protocols.
Are there a lot of options for gay massage in Liverpool?
Yes! Liverpool is filled to the brim with massage parlours. As mentioned in this article, man-to-man gay parlours in the city offer different types of massage therapies, so you will find one that perfectly first your preference.
Should I feel safe getting a gay massage in Liverpool?
Since its legal in the city, it also means that the government regulates the industry more. This means that there are more rules and guidelines for what masseurs can and cannot do.
What is the easiest way to find a gay massage in Liverpool?
You can quickly go to your web browser and type "gay massage in Liverpool," and you will find many options. You can find their contact details on the internet for you to call or simply send a message to them to book your massage.