Kraków, POL
Kraków is the cultural center of Poland and is known for its beautiful medieval buildings and lively atmosphere. In this beautiful city, Kraków, you can enjoy a gay massage that fits with the city's friendly and historically rich vibe.

Enjoy the best of Kraków while you relax with a massage that is made just for you. The city is a perfect place to relax and recharge because it combines old-world grandeur and modern energy.
You can find a place to relax and cool down in the beautiful city of Kraków. There are different kinds of massage services so you can choose the one that works best for you.

You can get a massage in a professional workshop (in-call) or in the comfort of your own home (out-call). Gay masseurs in Kraków are skilled professionals who want to improve your health and offer a variety of healing methods.

With beautiful historical sites like the Wawel Castle, the Main Market Square, and the Kazimierz area in the background, a gay massage will make your trip more enjoyable. Experience the perfect balance of calm and the lively energy of the city while being massaged by skilled professionals.
Best Gay Massage in Krakow
Caiyo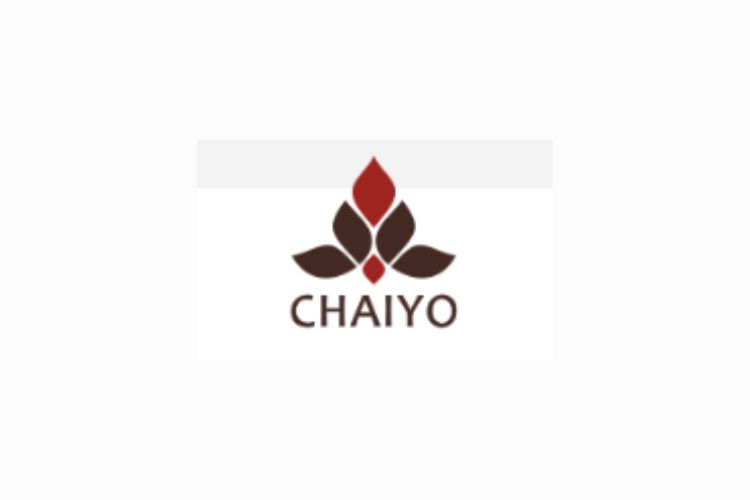 We are Thai massage pioneers from Krakow, founded in 2006. Our role as pioneers in this industry is rewarding, especially when others emulate us.

Our commitment to development and progress is based on respecting Thai massage's historic principles while changing. We strive to improve our services and overcome stagnation.


Areas of Expertise
Thai Massage and Thai massage with aroma oil and Thai foot and leg massage
Exclusive Gay Massage
No
Experience
17+
Rates for 1 Hour
190 PLN
In Call/Out Call
In Call
License
(Yes)
Hours
Everyday
12:00 – 22:00
Address
Chaiyo Grodzka
ul.  Grodzka 27/3 (first floor) 31-001 Kraków
Contact Tel:
street Dietla:
+48 607 509 549
ul. Grodzka:
+48 530 500 510
Website:
StudioDewi
| | |
| --- | --- |
| Areas of Expertise | Lomi Lomi Nui massage and Tantra Massage |
| Exclusive Gay Massage | No |
| Experience | Not Indicated |
| Rates for 1 Hour | PLN 210 |
| In Call/Out Call | In Call |
| License | (Yes) |
| Hours | Monday – Saturday 10:00 – 22:00, Sunday 10:00 – 21:00 |
| Address | al. Zygmunta Krasińskiego 24a/9 30-101-Kraków |
| Contact Tel: | +48 573 317 666 |
| Website: | https://studiodewi.pl |
Eden VIP
| | |
| --- | --- |
| Areas of Expertise | Sports Massage and Sensual Massage |
| Exclusive Gay Massage | Yes |
| Experience | Not Indicated |
| Rates for 1 Hour | 400 zt |
| In Call/Out Call | In Call |
| License | (Yes) |
| Hours | By Appointment |
| Address | ul. Padarewskiego |
| Contact Tel: | +48 694-846-020  |
| Website: | https://salonmasazueden.pl/e |
Find Gay Massage by Type
Thai Massage
Originating from Thailand, this ancient healing practice combines acupressure, Indian Ayurvedic principles, and assisted yoga postures. The therapist uses their hands, knees, legs, and feet to move the client into a series of yoga-like stretches, while also applying muscle compression, joint mobilization, and acupressure. It's both deeply relaxing and energizing, improving flexibility, reducing stress, and enhancing circulation.
Thai Massage with Aroma Oil
This massage is a fusion of traditional Thai massage techniques and the use of aromatic oils. While the Thai massage works on the energy lines and stretching, the addition of aroma oil helps to soothe and relax the muscles further. The fragrant oils also add a therapeutic dimension to the massage, enhancing the overall sensory experience and promoting deeper relaxation.
Thai Foot and Leg Massage
Focused specifically on the lower extremities, this massage involves manipulating the muscles and applying pressure to specific points on the feet and legs. It's based on the principles of reflexology, aiming to promote wellness and balance throughout the body. This type of massage is excellent for relieving fatigue in the legs and feet, improving circulation, and offering a sense of overall relaxation.
Lomi Lomi Nui Massage
Hailing from Hawaiian traditions, Lomi Lomi Nui is more than just a physical massage; it's a holistic healing technique. Characterized by long, flowing strokes that mimic the waves of the ocean, this massage aims to restore balance in the body, mind, and spirit. The therapist may use not only their hands but also their forearms and elbows to achieve deep relaxation and emotional release.
Tantra Massage
Tantra massage is a unique blend of physical and spiritual practice. It involves not just the physical aspect of massage but also focuses on emotional and energetic connections. This type of massage aims to awaken and channel one's sexual energy, enhancing self-awareness and a deeper sense of connection to oneself and others. It's an intimate, often transformative experience that goes beyond the conventional boundaries of massage therapy.
Sports Massage
Specifically designed for those who are involved in physical activity, sports massage is ideal for preventing and treating injury as well as enhancing athletic performance. It involves techniques to help reduce muscle tension, improve flexibility, and increase range of motion. This massage is beneficial before or after physical activity and can be tailored to address specific sports-related issues.
Sensual Massage
Focusing on gentle, flowing strokes, sensual massage aims to engage and stimulate the senses, creating a deep state of relaxation and well-being. It's less about relieving muscle tension and more about creating an intimate, soothing experience. Sensual massage often involves a softer touch and can include elements designed to heighten the sensory experience.
FAQ
What types of massage can I find in Krakow?
Krakow offers a rich variety of massage styles, including traditional Thai massage for energizing the body, soothing Aroma Oil Thai massages, deeply relaxing Lomi Lomi Nui, spiritually enriching Tantra massages, invigorating Sports massages for athletes, and Sensual massages for a gentle, intimate experience.
Are there specialized massages for stress relief in Krakow?
Yes, several spas and massage centers in Krakow specialize in stress-relief massages. These include the popular Swedish massage known for its gentle techniques and Aroma Oil Thai massage that combines the therapeutic benefits of essential oils with traditional Thai techniques, both excellent for reducing stress and promoting relaxation.
Are there any massage centers in Krakow that cater specifically to the LGBTQ+ community?
Krakow is known for its inclusive and diverse community, with several massage centers offering a welcoming and comfortable environment specifically catering to the LGBTQ+ community.
Can I request specific massage oils or lotions in Krakow?
Most therapists in Krakow are happy to accommodate requests for specific massage oils or lotions, ensuring that your massage experience is tailored to your preferences, including any allergies or skin sensitivities you may have.
Can I find holistic or alternative massage therapies in Krakow?
For those interested in holistic or alternative therapies, Krakow provides a range of options including reflexology, which targets specific pressure points on the feet, and acupressure, a technique similar to acupuncture but without needles.