Cleveland, OH
One of the best methods for reducing stress, tension, and pain is massage. It helps us unwind and feel refreshed. Although it's not limited to that and you can certainly have a massage for relaxation and general wellness, the main objective of massage is frequently to decrease physical tension or discomfort.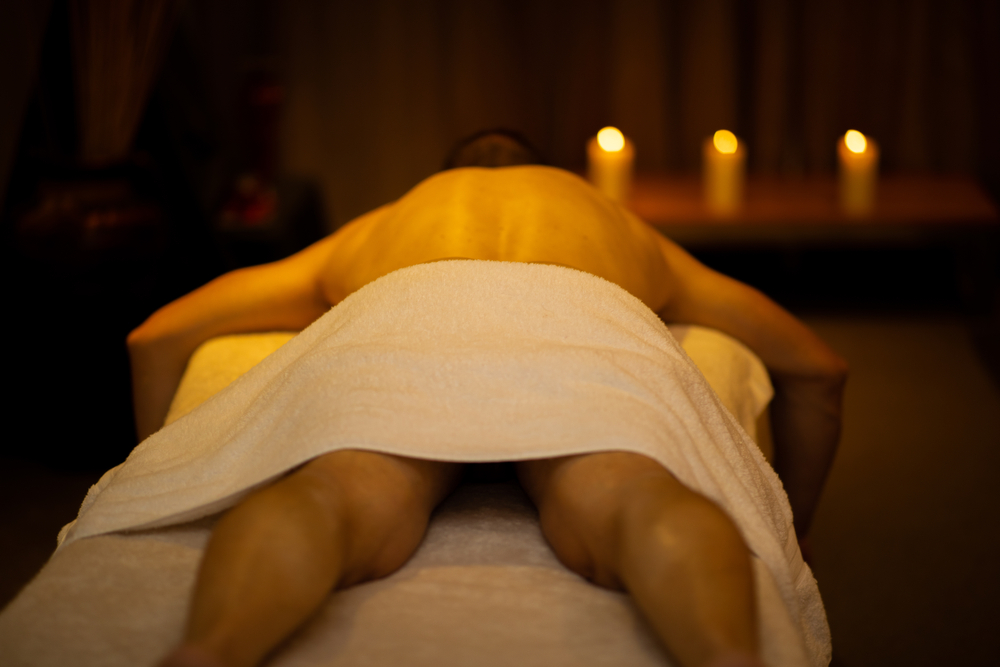 Massages are typically performed using the hands, fingers, elbows, knees, feet, or even a massage tool. During a massage, our muscles and joints are kneaded and stroked specifically to ease stress and pain.
Reiki, Traditional Thai, Swedish, Hot Stone, Deep Tissue, Sports, Prostate, Tantric, Sensual, and Shiatsu massage are some of the other gay massage styles. Due to massage's many physical and psychological advantages, everyone could benefit from it, regardless of the gay massage techniques and styles used.

In general, it appears that massage is a preferred method of relaxation among gay men.
For any gay person or gay couple, for any other reason other than to feel good generally and to relax, it is regarded as one of the essential pastimes.

Others may believe that gay men favor a specific type of sensual massage, but this isn't necessarily the case; many gay men just want a decent all-around full-body massage.
There are plenty of massages in other Locations as well or perhaps you are just looking for some tips.

Best Gay Massage in Cleveland

Bodhi Tree Massage + Skincare



In addition to offering massage services, Bodhi Tree Massage + Skincare also offers a variety of massage techniques and styles, including Swedish Massage, Deep Tissue Massage, Prenatal Massage, Aromatherapy Massage, and many more. The address of this spa is 2148 West 11th Street, Cleveland, Ohio 44113.
For further details, visit their website at bodhitreecle.com or call them at +1 (216) 713-1644.
Studio 888



Studio 888 offers massage services along with a variety of massage types, styles, and techniques, including Swedish massage, deep tissue massage, couples massage, therapeutic massage, and many more. At 2501 Professor Ave, Cleveland, OH 44113, you may find this spa.
For further details, visit their website at studio888cle.com or call them at +1 (216) 403-5177.
The Studio Cleveland



The Studio Cleveland offers massage treatments along with a variety of massage types, styles, and methods, including Ashiatsu, Swedish relaxation, deep tissue, and traditional Thai massage. 1395 W 10th St Ste is where you can find this spa. Cleveland, OH 44113, PO Box 120.
For further details, visit their website at thestudiocleveland.com or call them at +1 (216) 621-7085.
Relaxation Limited



Massage services are offered by Relaxation Limited along with a variety of massage types, styles, and methods, including Swedish, Classic, Deep Tissue, and others. The address of this spa is 3834 West 140th Street, Cleveland, Ohio 44111.
For further details, visit their website at facebook.com Or call them at +1 (216) 671-3813.
Therapeutic Touch



Massage services are offered by Therapeutic Touch along with a variety of massage techniques, styles, and varieties, including deep tissue, pregnancy, foot, and regular body massages. At 8475 Memphis Ave, Brooklyn, OH 44144, you may find this spa.
For further details, visit their website at sonyastherapeutictouch.com or call them at +1 (216) 351-7311.
Best Gay Massage Parlors in Cleveland
Numerous massage parlors in Cleveland provide a range of massage types, including Tantric, Sensual, Happy Ending, and Prostate. Some massage parlors only have a physical location, while others only have a phone number and no website where you may look up more information.

Types Of Massage Offered In Cleveland

Swedish Massage
The delicate art of Swedish massage, also known as "classic massage" in some places, focuses on the topmost layers of the skin. It is used to improve overall well-being and relaxation as well as to minimize the symptoms of specific medical conditions. It is well known that Swedish massage can improve circulation. One of the research areas is whether massage can lower blood pressure and other vital indicators. In other words, it's gaining a reputation for being more than just a stress reliever.


Hot Stones Massage
A traditional therapy with a contemporary twist is hot stone massage therapy. Smooth, water-heated stones are strategically positioned on the body at critical places with or without pressure to provide the greatest level of pain treatment and relaxation. This procedure promotes circulation, reduces muscle stiffness, and relieves tension by focusing on the deeper muscular layers with heated stones, hot stone therapy helps the body repair.


Traditional Thai Massage
Acupressure, Indian Ayurvedic principles, and assisted yoga poses are all included in the ancient therapy known as Thai massage, commonly referred to as Thai yoga massage. Sen-lines often referred to as energy lines, were first used in "Thai Yoga Massage," an ancient therapy that makes use of pressure points and stretching to ease tension in the body's muscles.


Although its official name is Nuat Thai, which translates as "Thai Massage," the terms "nuat phaen thai" or "nuat phaen boran," which means "Thai-style massage" and "ancient-style massage," are more frequently used in Thai.


Deep Tissue Massage
The deep layers of muscle and connective tissue are the focus of a deep tissue massage. Athletes, those recovering from accidents, people looking for relief from chronic pain, or people with tight muscles may benefit the most from deep tissue massage.


Some of the techniques used in deep tissue massage include friction, pressure point treatment, stretching, and trigger point release. It requires using slow, deep strokes to continuously apply pressure to the deeper layers of your muscles and connective tissues.


This helps to loosen up scar tissue that builds up after an accident and lessens stress in the muscles and tissues. Increasing blood flow and reducing inflammation, may also speed the healing process.


Shiatsu Massage
Tokujiro Namikoshi created the Japanese massage technique known as shiatsu, which translates to "figure pressure," in the 1920s. Shiatsu is a combination of the Japanese terms "atsu" and "shi," which both imply finger (meaning pressure). Based on the principles of Traditional Chinese Medicine, it is a sort of acupressure massage (TCM). The Amna style of traditional Japanese massage, which is based on Tuina, or traditional Chinese massage, is said to have given rise to shiatsu.


Shiatsu massage uses a variety of techniques to massage the body holistically. Practitioners use pressure on joints and other body parts with their thumbs, fingers, elbows, and even knees to release tension.


Although the procedure can be applied to the entire body, your therapist will focus on particular locations. Shiatsu massage can be performed in the comfort of your own home with a shiatsu massager or by a professional using a conventional technique.


Prostate Massage
The male prostate gland, which plays a role in the sexual response cycle and is necessary for semen production, can be massaged or stimulated for therapeutic or sexual purposes.


Due to its closeness to the anterior rectal wall, it can be stimulated from the anterior wall of the rectum or externally via the perineum. Most men over 50 are susceptible to developing prostate issues, which can result in infections both within and outside the body. A man's body contains a tiny gland called the prostate that helps sperm production.


It is positioned in the middle of the rectum and bladder. Men's prostates may expand, swell, or become infected as they age, which can cause several issues. Although prostate massage can be used to diagnose or cure problems with the prostate, it can also be done for pleasure. The prostate area of your body can benefit greatly from prostate massage, but if the technique isn't done properly, it could also cause problems.

Sports Massage
A type of massage called sports massage uses soft tissue manipulation to benefit persons who engage in regular physical exercise. Sports massage is meant to aid with injuries as well as soft tissue imbalances and disorders brought on by repetitive and strenuous physical activity. Sports massage can help athletes perform better, recover faster, and stay injury-free.


FAQ
How old do I have to receive a Gay Massage?
There is no age limit for receiving a gay massage in Cleveland for the standard types of massage – Swedish, Deep Tissue, Hot Stones, Thai – can be given to minors. 
Minors are not authorized to receive or receive an erotic massage because it involves sexual activity; only those who are of legal age are allowed to receive and receive this form of treatment over the age of 21+.
Do I need to leave my house to receive a gay massage?
If you want to have a massage and enjoy the atmosphere and fragrances of a massage parlor, you might need to leave your house and go to one of the massage parlors in your neighborhood. 
Some of the massage parlors in Cleveland will be pleased to serve you and provide home service if you don't want to leave your house and would prefer some solitude. Outcall massage therapists are available, and you can find online gay therapy providers or male therapists who would be happy to come to you. 
Are there more options for gay massage in Cleveland?
Many of the top massage spas are found in Cleveland and other parts of Ohio. Only a few of the techniques offered by the majority of Cleveland's massage parlors and spas include deep tissue massage, Swedish massage, hot stone massage, and traditional Thai massage. 
Finding the right kind of massage, particularly if it's a conventional or common sort, is not difficult; but, if you want an erotic massage, you might need to do some research or go to one of the spas listed above that is classified by a numbering. 
Should I be comfortable when receiving gay massages in Cleveland?
Many LGBTQ+ organizations and activities take place in Cleveland, and the city's population is largely homophobic-free, so you can feel comfortable there. Finding a massage parlor is simple because certain massage spas in London are gay-friendly, making it safe and comfortable to receive a massage there. 
Please be aware that some massage parlors engage in sex trafficking, and that those parlors are frequently sought after. Be mindful of your personal things whether visiting a tourist attraction or getting a massage.
What is the easiest way to find a gay massage in Cleveland?
Finding a gay massage in Cleveland isn't difficult these days since a lot of information is available online, but what is difficult is finding the type of gay massage that will suit your needs and desires. 
Deep Tissue gay massage and Swedish gay massage are the most common types of massage offered by the city's top and most respected massage parlors, so finding this form of treatment shouldn't be a problem; simply visit the website, schedule an appointment, and you're ready to go.
What's difficult to find are the other styles of gay massage, such as Tantric, Lingam, Sensual, Nuru, and other gay massages. 
Many massage parlors that offer these gay massage varieties do not advertise their services on their website or through signage, but as previously said, these sorts of gay massages are typically given by Asian massage parlors.
Most Asian massage parlors do not have a website, however, you may be able to obtain their contact information and address online.
---
Featured Image: Poomipat/Shutterstock