Brooklyn, NY
Are you looking for the most LGBT-friendly places in New York City? When it comes to locals, Brooklyn has is one of the friendliest and most welcoming places around.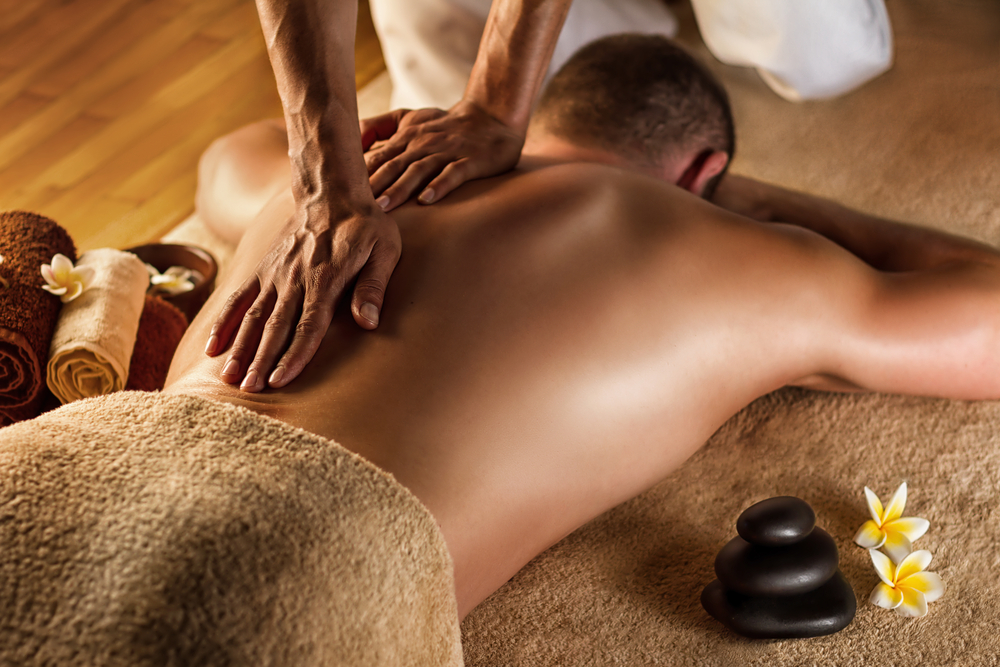 Park Slope, Windsor Terrace, East Williamsburg, and Bed-Study specifically are among the top LGBT neighborhoods in the borough. More than the colourful community, LGBT establishments are also plentiful, so you will never run out of things to see and experience.

There are plenty of massages in other Locations as well or perhaps you are just looking for some tips.
Best Gay Massage in Brooklyn
The loving Shaman for the LGBTQ, Jack, is a proud gay man who is an international writer, actor, director, comedian, performance artist, activist, and most significantly, a Reiki Master shaman. Jack suffered discrimination and homophobia as a gay man in the 80s, especially from his friends and family.
He said that he only began to heal by owning his pain and creating from it. This is why he chose to be a Reiki Master Shaman– to help other LGBT people to heal and find themselves. Jack's Reiki Deep service is trippy, healing, and uplifting. It starts with a simple meditation followed by a Reiki approach that progresses into a deep, full-body massage.
Aside from this, he also offers Runic Reiki which uses Viking Symbols to deepen personal insights and find answers. Runic Reiki also integrates runic energy with a Reiki Deep Massage.
Contact: 917 941 7770
Website: https://www.lovingshaman.co
Types of Gay Massage in Brooklyn
Erotic Massage
Erotic Massage is perfect for people who want to relax and have a pleasurable time. It uses various massage techniques and covers all body parts, especially the erogenous regions. It aims to give clients sexual pleasure, as well as to enhance their sexual excitation and receive orgasm.


Pressure Point Massage
Pressure Point Massage is also called Trigger Point Massage. It begins with identifying trigger points in the body for pain, where the masseur will focus on applying pleasure to release and relieve pain.


Reiki Healing
It aims to transfer healing energy to the body, especially parts in pain or have specific conditions. The healing usually transitions to a deep, full-body massage to fully work and relax the body physically.

CBD Massage
CBD Massage is a popular type of Holistic Massage. It is like any other type of massage but involves CBD products that deepen relaxation and rejuvenation.

Thai Massage
Thai Massage is sought-after by many people for its many health benefits. These health benefits include increased range of motion, helping with back pain, reducing the intensity of back pains, lowering tension and stress, and even helping stroke patients. Aside from these benefits, multiple studies show that it improves sleep, betters relaxation, enhances digestion, calms mental state, and increases mindfulness.


FAQ
How old do I have to be to get a gay massage in Brooklyn?
Most gay massage parlors in Brooklyn only accept clients older than 18 years, so make sure to call the parlor in advance to inquire about their guidelines.
Do I have to leave my house to get a gay massage?
Gay massages are very accessible and affordable in the city! You can search the world wide web and look for the best masseurs near you.
Should I feel safe getting a gay massage in Brooklyn?
Most gay parlors strictly follow COVID-19 protocols to ensure everyone's safety. Some only accept vaccinated guests to ensure everyone's security, so do not forget to bring your proof of vaccination.
What is the easiest way to find a gay massage in Brooklyn?
If you are in your favorite gay bar, you can also ask Brooklyn residents for their recommendations. But the easiest way to look for one is to simply go to the internet and search for masseurs or parlors.
---
Featured Image: Aleks Gudenko/Shutterstock