Bremen, GER
Bremen, a historic city in Germany, is known for its vibrant culture and welcoming atmosphere. In this beautiful city, experience the soothing touch of a gay massage that resonates with Bremen's friendly spirit.

Explore the best of Bremen while indulging in a massage tailored to your individual needs. The city, a blend of historical charm and modern flair, offers a unique backdrop for relaxation.
In Bremen, you have the option to choose between in-call and out-call massages, allowing you to experience a therapeutic session in the comfort of your own home or at a professional studio. Explore a wide range of listings to discover skilled gay masseurs eager to cater to your relaxation needs.
Enhance your visit to Bremen's cultural landmarks with a rejuvenating gay massage. Find tranquility amidst the city's beauty, guided by proficient masseurs. Immerse yourself in the ultimate relaxation experience that Bremen has to offer.
Best Gay Massage in Bremen
Namyo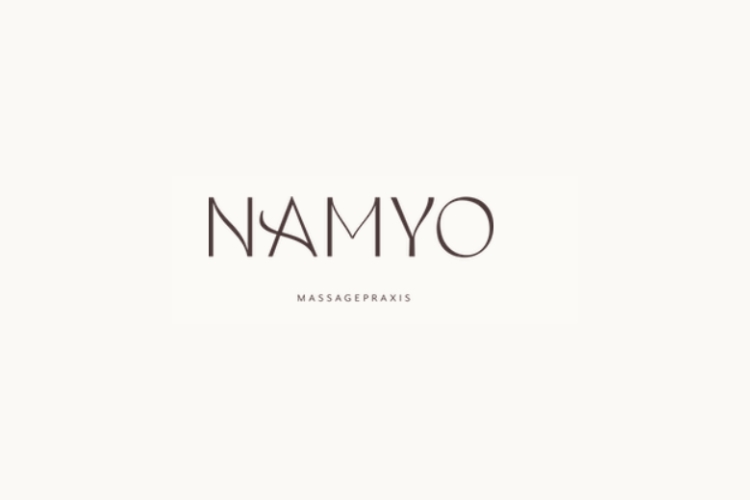 The NAMYO technique deftly combines ancient wisdom from various cultures with the creative delicacy of touch and modern ideas from disciplines like as body psychotherapy and trauma studies. This synthesis is accomplished at an extraordinary level, providing a one-of-a-kind approach.

We cordially invite you to participate in an immersive sensory experience meant to foster a profound connection with your inner self and to perfectly integrate your life with your personal growth path.

Our objective is to help you connect with your body more deeply, improve your well-being, enjoy relaxation, and listen in to your inner voice, cultivating confidence in its direction.

You will be in the hands of a dedicated and inspirational staff, each of whom is professionally trained in a variety of fields. This staff is not only highly trained, but also genuinely devoted to their work, ensuring that you have a supportive and transforming experience.
Areas of Expertise:
Lomi Lomi massage, Deep Tissue massage, and Pregnant massage
Exclusive Gay Massage:
No
Experience:
20+
Rates for 1 Hour:
€ 90
In Call/Out Call:
In Call
License:
(Yes)
Hours:
By appointmrnt
Address:
Braunschweiger Straße 117 28203 Bremen
Corner of Verdener Straße – very close to the Weserstadion
Contact Tel:
0179 – 5190309
Website:
https://namyo-massagen.de/
Badehaus
The Bremen Bathhouse is a top place for active and passive rejuvenation. Our extensive spa program has been thoughtfully crafted to provide a variety of therapeutic massages and treatments that are suited to your specific requirements and preferences.

Our massages may be booked as a solitary treatment or as a couple's experience by clients. If you choose a couple's retreat, you may have your massages together in our specially built "double room." In addition, we accommodate special requests, such as trio massages in a single room.

We propose combining the calming benefits of a massage with the therapeutic warmth of a sauna for those looking for an enhanced experience. Our luxurious spa rooms provide a quiet hideaway where you may unwind alone or with loved ones, soaking in relaxation for as long as you choose.
Areas of Expertise:
Back Massage, Thai Massage, Reiki, and Foot massage
Exclusive Gay Massage:
No
Experience:
Not Indicated
Rates for 1 Hour:
93 euros
In Call/Out Call:
In Call
License:
(Yes)
Hours:
Monday to Friday, 10:00 a.m. – 8:00 p.m.
Saturday, 11:00 a.m. – 7:30 p.m
Address:
Badehaus Bremen OHG Bahnhofstr. 12 28195 Bremen
Contact Tel:
0421/69 69 840
Website:
https://www.badehaus-bremen.de/
Orient Massage Praxis
This luxury service begins with a full-body massage that prepares your skin for the next level of enjoyment. Following the massage, we apply an exfoliating peeling made with natural salt crystals and a combination of aromatic oils.

This package includes a light exfoliating peel and a nourishing mask as part of the facial treatment. This all-encompassing approach guarantees that your skin is given the highest care and attention.

Immerse yourself in this luxurious treatment and emerge with a bright glow, having undergone a metamorphosis that will leave your skin feeling renewed and invigorated.

| | |
| --- | --- |
| Areas of Expertise | Lomi Lomi, Aroma oil massage, Hot stone massage, Foot reflexology, Head and face massage and more |
| Exclusive Gay Massage: | No |
| Experience: | 10+ |
| Rates for 1 Hour: | 70 EUR |
| In Call/Out Call: | In Call |
| License: | (Yes) |
| Hours: | By appointment |
| Address: | Falkenstrasse 40, 28195 Bremen |
| Contact Tel: | +49 176 32871806 |
| Website: | https://orient-praxis.de/ |
Types of Gay Massage in Bremen
Lomi Lomi Massage
A traditional Hawaiian massage known for its long, flowing strokes, using the hands and forearms. This technique is designed to promote relaxation, improve circulation, and reduce stress.
Deep Tissue Massage
This massage targets the deeper layers of muscle and connective tissue. It's especially beneficial for chronic aches and pain in areas such as stiff necks, lower back tightness, and sore shoulders.
Pregnant Massage
Tailored specifically for expectant mothers, this massage aims to relieve discomfort, reduce stress, and enhance the wellbeing of both mother and baby.
Back Massage
Focusing on the back muscles, this massage can range from light to deep pressure, alleviating back pain, reducing tension, and promoting overall relaxation.
Thai Massage
An active form of massage combining stretching, movement, and pressure to stimulate energy flow, improve flexibility, and relieve muscle and joint tension.
Reiki
A Japanese technique for stress reduction and relaxation, it also promotes healing. It's administered by "laying on hands" and is based on the idea that an unseen life force energy flows through us.
Foot Massage
Concentrating on the feet, this massage not only soothes sore feet but also has beneficial effects on the entire body, promoting relaxation and improving circulation.
Aroma Oil Massage
Combines the power of touch with the healing qualities of essential oils for a relaxing and therapeutic experience.
Hot Stone Massage
Uses smooth, heated stones placed on specific parts of the body. The warmth of the stones helps relax muscles, allowing for deeper pressure.
Foot Reflexology
Based on the principle that there are reflexes in the feet which correspond to every part of the body, this massage aims to improve overall health by stimulating these reflex points.
Head and Face Massage
Focuses on the muscles of the head and face, promoting relaxation and relief from tension headaches and facial strain.
FAQ
Do Bremen massage therapists offer reflexology services?
Yes, foot reflexology is commonly offered and focuses on relieving stress through foot massage points.
Are there any post-massage care tips provided in Bremen?
Therapists usually provide guidance on post-massage care to enhance the benefits.
Can I request a specific type of massage oil or technique?
Therapists generally accommodate clients' preferences regarding massage oils, techniques, or specific focus areas, ensuring a personalized experience that aligns with individual comfort and therapeutic needs.
What is the cancellation policy for massages in Bremen?
Cancellation policies may vary among different services; however, a common practice is requiring a 24-hour notice to cancel an appointment without incurring a fee, promoting fairness and efficiency in scheduling.
How can I ensure a massage therapist in Bremen is licensed?
To ensure the therapist's professionalism and adherence to standards, clients can review their qualifications and licensing status on the service's website or inquire directly for confirmation.